Free OSM Bites
Just pay $1.95 shipping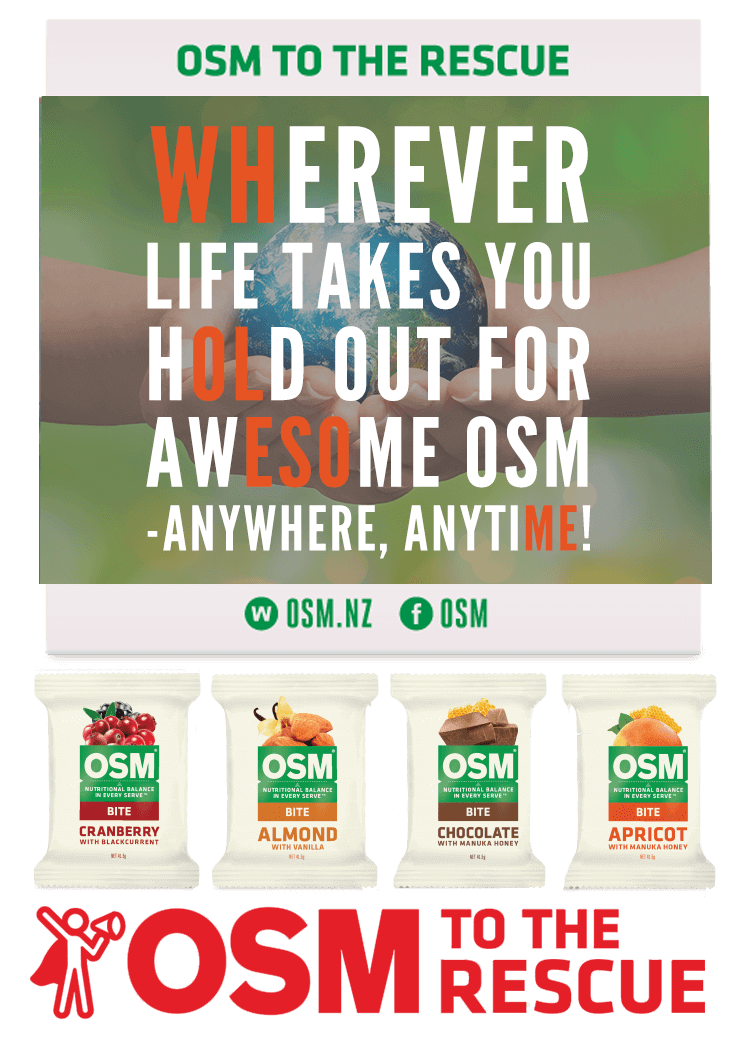 Need help? Call us on:
03 974 4532
Exclusive online offer. Limit one per person.
It's the best way to find your favourite OSM. Over $7.45 of value for just $1.95.
Each OSM Postcard Pack contains the equivalent of One Square Meal – that's exactly 1/3 of what you need to power your day.
Enter your details below and we'll get your
OSM on the way.